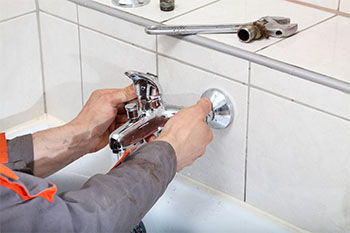 Is a plumbing problem giving you discomfort in your home? Is your sink, toilet, bathroom, or water heater faulty and in need of repairs? Are you looking for a reliable plumber who can take care of your plumbing issues quickly and efficiently? Well search no more, for you are in the right place. At Clear Lake TX Plumber, we don't just deal with commercial and industrial plumbing, we also take care of the homes too.
So long as you make use of your piping systems and plumbing fixtures, you will definitely have to deal with a plumbing problem soon enough, and when it eventually does happen, know you can count on us to provide you with excellent so lutions to your problems. We provide solutions for problems like:
Drain cleaning: when your kitchen sinks and disposals become clogged, and it can no longer drain properly, or the waste water in your bathroom has refused to go down the drain, and you are afraid to use the bathroom again, just contact us and a plumber will be at your location to remove the clogs in your drains.
Pipe rerouting and installations; when your pipes become old and rusty, especially your water pipes, it contaminates your water supply, it also leaks like a basket, causing lots of damages. If your pipes are broken, or old, and you would like to have them replaced, or your water lines are causing obstructions in your home, and you wish to have them re-routed, just give us a call.
We also take care of installations, replacements and repairs of pipes and plumbing fixtures like the faucets, sinks, shower heads, bath-tubs etc. all the plumbing necessities needed to run a good home.
Our services are not limited to what is listed above, so Whether you are building a home or just renting an apartment, whether it is repairs and maintenance, or a whole new plumbing system from scratch, whatever your plumbing requirement our Experienced and dependable plumbers will get the job done.