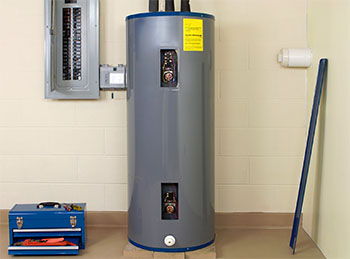 Cold showers can be very unpleasant sometimes, especially in the mornings, when the weather temperature is usually cold, or worse during winter with all the snow and freezing temperature, people would rather not have a bath than have a cold shower, you come to appreciate a hot bath.
There is no doubt about the fact that hot water is very useful in a home, bathing in hot water relieves stress and soreness, can be a good remedy for common colds, and it helps to break a fever, not to talk of the many other uses in the kitchen and the laundry, that is why every home in Clear Lake should have a water heating system installed, since it is the main source of hot water in any home right here in Houston of course.
Although no home owner wants to live without a functional water heating system, some water heaters are more functional or more suitable for your home than others, and when you get to see the important benefits that some specific water heaters can provide, you may just realize that the old water heater in your basement is no longer suitable, and it just might be the time to upgrade to a newer model.
When choosing and installing a new water heater, there are several factors to put into consideration, like your budget, your hot water needs, it's compatibility with your home, and preferences (whether to go with a storage tank waterheater, or a tankless water heater, and if it will be fuelled by natural gas, propane or it will be a condensing water heater), but the most important factor is energy conservation. It is better to have one of our highly trained plumbing technicians around when deciding to choose a water heater, to help you determine the best water heating system for you, based on the factors listed above.
If you prefer to stick with the old water heating system, then you should consider maintainance, you wouldn't want a senario where you would get into the bathroom expecting to have a nice hot shower only to be greeted by ice cold water, or your water heater becomes leaky thanks to years of dirt and other minerals that is pumped along with the water. So proper inspection and servicing is important if you want your water heating system to last longer.
So wether you decide to get a replacement for your water heater or you want just want to service and repair your old one, our water heater experts have the training, experience and access to high quality water heaters that are safely installed and according to code. Ensuring we provide you with hot water.